Ep.14 – S3-Ep. 14: Transformations
December 23, 2020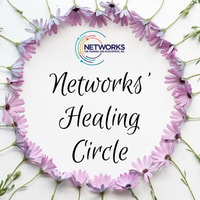 S3E14: Transformations
Recording Date: December 3, 2020
Transcript: Download available here: https://bit.ly/32Sz8u7
Keywords: transformation, change, visualization, mindfulness, breathing, body scan, seasons, traditions, letting go, Yi Quan
Episode summary introduction:
Change is constant. Like all processes in nature, nothing is permanent. Listen as Jeremy Duke from Networks for Training and Development, Inc. invites listeners to look inward and analyze their internal transformation through deep breathing and visualization exercise.
Topical Index:
Introduction [00:00]
Grounding [1:21]
Smiling [4:23]
Transformation [7:48]
Aligning with Nature [13:28]
Forest/Woods Visualization [14:54]
Closing [20:40]
Subscribe to Our Podcast
Find out more at https://networks-healing-circle.pinecast.co
This podcast is powered by Pinecast.