Ep.12 – S3-Ep. 12_Celebrating Labor Day
December 15, 2020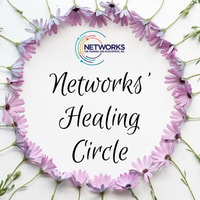 S3E12: _Celebrating Labor Day
Recording Date: September 7, 2020
Transcript: Download available here: https://bit.ly/32Sz8u7
Keywords: Labor Day, summer, America, labor unions, workers, rights, peace, empathy
Episode introduction:
Labor Day typically marks the end of summer and many people choose Labor Day weekend to come together and celebrate with their families. Rosa McAllister from Networks for Training and Development, Inc. invites listeners to take a moment to celebrate and acknowledge the history and importance of Labor Day in the United States of America.
Topical Index:
Introduction [00:00]
History of Labor Day [2:13]
New School Year [4:13]
Changes in 2020 [5:03]
Honoring Work and Workers [7:57]
Closing [10:38]
Find out more at https://networks-healing-circle.pinecast.co
This podcast is powered by Pinecast.