Ep.1 – S04-Ep01 Poetry to Open a New Year
February 22, 2021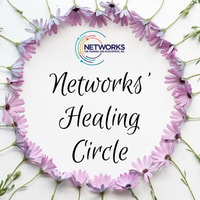 S4E1: Poetry to Open a New Year
Recording Date: January 4, 2020 
Transcript: Download available here: https://bit.ly/32Sz8u7 Keywords: 2021, New Year, Change, Poetry, Poems, Inner peace, intentions, grounding, meditation, Episode summary introduction: Sometimes when we do not have the words ourselves, we turn to words of those before us to guide us, to help center us, and to find meaning as the world changes. In this episode, Jessica Stover from Networks' provides a reading of various poems meant to guide and center you as we begin a new year. Topical Index:
Introduction [00:00]
Reading of the "The Passing of the Year" by Robert W. Service [2:18]
Reading of "Everything is Free" by George Elliott Clarke [5:56]
Reading of "For Calling the Spirit Back from Wandering the Earth in Its Human Feet" by Joy Harjo [7:04]
Closing [11:15] 
Subscribe to Our Podcast
Find out more at https://networks-healing-circle.pinecast.co
This podcast is powered by Pinecast.