Ep.4 – Reaching Out to One Another 4/1/2019
April 10, 2020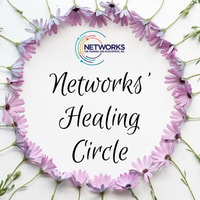 Season 2, Episode 4: Reaching Out to One Another
Recording Date:
April 1, 2019
Transcript:
Download available here: https://bit.ly/2VwXl3R
Keywords: Diana Register, Love What Matters, motherhood, compassion, giving, giving help, being there
Episode summary: In this episode, Jessica shares a reading from Diane Register which was submitted to Love What Matters. She shares her reaction to Diana's story of "being there" in a time of need for people.
Topical Index:
_Subscribe to my podcast _
Find out more at https://networks-healing-circle.pinecast.co
This podcast is powered by Pinecast.