Ep.3 – Religion / Spirituality - Prayer / Meditation -
April 10, 2020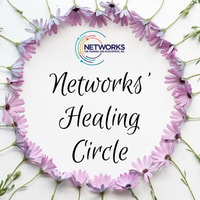 Season 2, Episode 3: Religion / Spirituality – Prayer / Meditation
Recording Date:
March 4, 2019
Transcript:
Download available here: https://bit.ly/2RqJ4Em
Keywords: Prayer, Meditation, Spirituality, Religion, Awakening, Cuban culture
Episode summary: This episode, led by Rosa McAllister, explores the differences / similarities between religion, spirituality, prayer / meditation.
_Topical Index: _
Introduction [00:00]
Background of the Healing Circle Calls [[01:15]
Thoughts on recent Cuba trip [02:18]
Rosa's background [06:08]
Questionings [09:12]
Prayer [11:20]
Meditation [12:50]
Same or different? [13:47]
Comparing Religion and Spirituality [15:02]
Request for Consideration of Others [19:46]
Closing [22:40]
_Subscribe to our podcast _
Find out more at https://networks-healing-circle.pinecast.co
This podcast is powered by Pinecast.