Ep.11 – S3-Ep.11: Taking a Summer Walk
August 28, 2020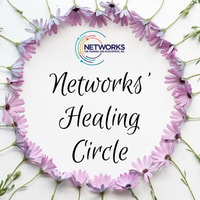 S3-Episode 11: Taking a Summer Walk
Recording Date:
August 3, 2020
Transcript:
Download available here: https://bit.ly/32Sz8u7
Keywords: mindfulness, summer, Susquehanna River, nature, clearing the mind, peace, calm
Episode summary: Take a walk with Kim Riegel from Networks for Training and Development, Inc as she leads listeners through a mindfulness walking meditation. Feel and notice all that is around you as you become aware of all your senses during this exercise.
Topical Index:
Introduction [00:00]
What do you feel? [1:50]
What do you see? [6:48]
What do you smell? [08:15]
What do you hear? [9:08]
Pause and Reflect [10:46]
Enjoying the Journey [11:34]
Subscribe to my podcast
Find out more at https://networks-healing-circle.pinecast.co
This podcast is powered by Pinecast.