Ep.8 – Hygge & Progressive Relaxation - 9/2/2019
April 20, 2020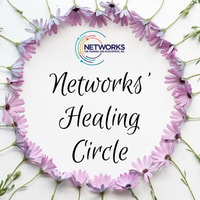 Season 2, Episode 8: Hygge & Progressive Relaxation
Recording Date:
September 2, 2019
Transcript:
Download available here: https://bit.ly/2xJavmh
Keywords: Hygge, Progressive Relaxation, Self-Care, Intentions, Comfort, Togetherness, Fall, Harvest, Healing,
Episode summary: In this episode, Jen Williams describes the meaning of Hygge, its importance and relevance especially during Fall when we all gather to spend time with one another and seek comforts as the weather cools done. After, listeners are invited to participate in a progressive muscle relaxation exercise meant to relax the body.
_Topical Index: _
Introduction [00:09]
Jen Williams introduction 1:38]
Hygge definition and importance [1:54]
Power of breath [11:40]
Square breathing [13:38]
Progressive muscle relaxation exercise [15:21]
Closing [19:51]
_Subscribe to our podcast _
Find out more at https://networks-healing-circle.pinecast.co
This podcast is powered by Pinecast.