Ep.13 – S3-Ep. 13: Gratitude Meditation
December 23, 2020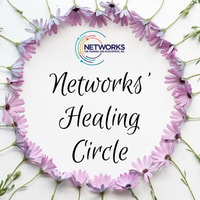 S3E13: Gratitude Meditation
Recording Date: November 2, 2020
Transcript: Download available here: https://bit.ly/32Sz8u7
Keywords: gratitude, gratitude meditation, meditation, change, body scan, love, compassion, empathy, forgiveness
Episode summary introduction:
With all that has happened this year, it is important to take a step back, take a deep breath and acknowledge all the things we are grateful for this year. Jen Williams guides listeners through a brief meditation on gratitude, building our resiliency muscles along the way.
Topical Index:
Introduction [00:00]
"ABCs": [1:22]
Work within and with others [2:25]
Gratitude Meditation [4:46]
Closing [12:05]
Subscribe to Our Podcast
Find out more at https://networks-healing-circle.pinecast.co
This podcast is powered by Pinecast.