Ep.7 – S3 Ep7: Manifesting Your Dreams
June 11, 2020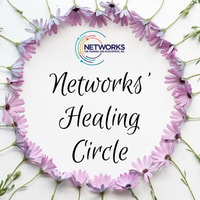 Season 3 - Episode 7: Manifesting Your Dreams
Recording Date:
May 18, 2020
Transcript:
Download available here: https://bit.ly/30tb7IK
Keywords: Manifestation, Manifesting, Universe, Mindfulness, Feeling Grounded, Awareness
Episode introduction: In this episode, Rosa shares strategies that have helped her becoming a "Manifesting Ninja". Follow along with her 12-step process to learn how you can manifest your dreams and make them come true!
Topical Index:
Subscribe to out podcast
Subscribe to my podcast
Find out more at https://networks-healing-circle.pinecast.co
This podcast is powered by Pinecast.