Ep.9 – S3 Ep9: Change is Gonna Come
July 21, 2020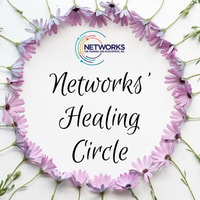 S3 Ep9: Change is Gonna Come
Recording Date:
June 15, 2020
Transcript:
Download available here: https://bit.ly/30vouXj
Keywords: Racial Injustice, Progress, Social Change, Maya Angelou, Caged Bird, Change is Gonna Come, Sam Cooke
Episode summary: The nation is currently going through a period of massive social and civil unrest in response to the tragic death of Minneapolis resident, George Floyd on May 26, 2020. In this episode, Healing Circle callers are invited to reflect on current events as Shauna Roman, Executive Director at Networks for Training and Development, Inc., shares one of her favorite poems, "Caged Bird" by Maya Angelou with listeners.
Topical Index:
Subscribe to our podcast
Find out more at https://networks-healing-circle.pinecast.co
This podcast is powered by Pinecast.