Ep.2 – S04-Ep02 February Musings
February 22, 2021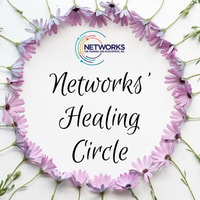 S4E2: February Musings
Recording Date: February 1, 2021
Transcript: Download available here: https://bit.ly/32Sz8u7 Keywords: February, St. Brigid's Day, Imbolc, Imbolg, National Freedom Day, Groundhog Day, Presidents' Day, Valentines Day, Winter, Spring Episode summary: February may be the shortest month of the year, but what it lacks in calendar days, it makes up in its numerous celebrations and holidays. Rosa McAllister from Networks' shares insights and information about the various and significant holidays people may celebrate in February. Topical Index:
Introduction [00:00]
Snow Days in February [1:22]
St. Brigid's Day/Imbolc [3:22]
National Freedom Day [6:11]
Shining the Light [7:55]
February Birthdays [8:54] 
Groundhog Day [11:03]
Valentine's Day [12:14] 
Presidents' Day [13:40]
What is Your Light [14:54]
What Are Your Freedoms? [17:12]
How Do You Show Love? [17:51]
Closing [19:48]
Subscribe to Our Podcast
Find out more at https://networks-healing-circle.pinecast.co
This podcast is powered by Pinecast.