S6:E1 – Bringing in Another New Year
July 17, 2023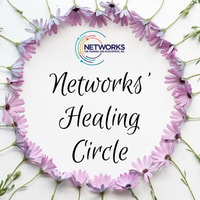 S06-Ep01: Bringing In Another New Year
Recording Date: January 4, 2023
Keywords: winter, healing circle, networks for training and development, New Year, contemplation, meditation, breathing exercise
Transcripts: Download transcripts HERE.
Summary: Today's meditation considers the season of winter, and its parallel in our lives as a time or rest and contemplation. Join us for some reflection, and a brief breathing meditation.
Topical Index:
Introductions [00:00]
Remembering the present [01:38]
A time of rest [02:28]
Following the pattern of the seasons [04:54]
Breathing meditation [07:05]
Closing [18:38]
Subscribe to Our Podcast
Find out more at https://networks-healing-circle.pinecast.co
This podcast is powered by Pinecast.