Ep.1 – Identifying Intentions - 1/7/2019
With Guided Imagery
April 9, 2020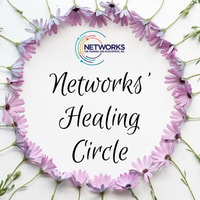 Season 2, Episode 1: Identifying Intentions – With Guided Imagery
Recording Date:
January 7, 2019
Transcript:
Download available here: https://bit.ly/2Vf0wgb
Keywords: guided imagery, New Year, New Years' resolutions, resolutions, goals, intentions, Ed Halliwell, meditate with intention
Episode summary introduction: This episode explores intentions, goals, and resolutions for the New Year. Included is a guided imagery meditation for setting intentions. (Recorded January 2019)
Topical Index:
_Subscribe to my podcast _
Find out more at https://networks-healing-circle.pinecast.co
This podcast is powered by Pinecast.