S6:E2 – When to Cut Bait
July 21, 2023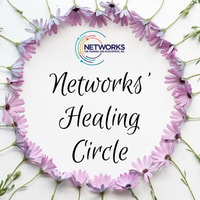 When to Cut Bait
Recording Date: February 6, 2023
Transcripts: Download transcripts HERE.
Keywords: Relaxation, meditation, healing circle, beginnings, Networks for Training and Development, Rosa McAllister, decision making, holding on, letting go, when to cut bait
Summary: Rosa McAllister leads a reflection on holding on and letting go, and our journey to "Cut Bait". Join us as you reflect on your own personal decision making, and let's think about When Do We Cut Bait.
Topical. Index:
Introductions / Opening [00:00]
Resolutions Undone [03:18]
"Cutting Bait" [04:19]
Holding on too long [06:57]
When do YOU cut bait? [15:00]
Closing [17:20]
Notes go here
Find out more at https://networks-healing-circle.pinecast.co
This podcast is powered by Pinecast.