S5:E9 – Fall Approaches
April 28, 2023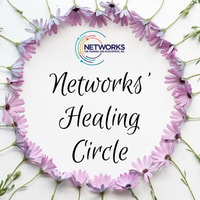 Fall Approaches
Recording Date: October 5, 2022
Transcript: Download Transcript HERE.
Summary: Jessica Stover leads the call as she guides us through embracing what fall has to offer us. Jess leads two guided meditations - the first an exercise in "letting go," honoring autumn's call to "shed" the old and embrace the new. The second is a brief relaxation exercise.
Keywords: guided meditation, letting go, healing circle, Networks' Healing Circle, embracing the fall
Topical Index:
Introduction [00:00]
Fall - positives and negatives [00:20]
Aligning with autumn's rhythm [02:13]
A time to "shed" the old and embrace the new [03:06]
Guided meditation of letting go [03:55]
Relaxation guided meditation [10:20]
Closing [13:35]
Subscribe to our podcast
Find out more at https://networks-healing-circle.pinecast.co
This podcast is powered by Pinecast.