Ep.1 – S3 Ep1: Remembering Baba Ram Dass
April 20, 2020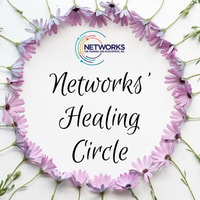 Season 3 - Episode 1: Remembering Baba Ram Dass
Recording Date:
January 6, 2020
Transcript:
Download available here: https://bit.ly/2RSzgDz
Keywords: Baba Ram Dass, Ram Dass, Be Here Now, spiritual teacher, spiritual ,
Episode summary: In this episode, Rosa shares her favorite quotes and memories from the late Baba Ram Dass. (Recorded January 2020).
Topical Index:
Introduction [00:09]
Remembering the late Baba Ram Dass [2:45]
Lessons and quotes from Baba Ram Dass [11:00]
Closing [15:46]
Subscribe to our podcast
Find out more at https://networks-healing-circle.pinecast.co
This podcast is powered by Pinecast.