Ep.6 – Episode 4:06 - June Meditations
November 5, 2021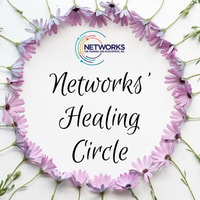 S4, Ep06: June Meditations
Recording Date: June 7, 2021 Transcript: Download available here - https://bit.ly/3CRxesL Keywords: relaxing, summer, meditation, body scan, calming, Episode summary introduction: It is a new month and new season. Summer has just begun. Jen Williams invites listeners to focus on healing light and energy to relax their mind and body in this brief meditation. Topical Index: Introduction [0:23] Beginning of Summer [0:47] Envisioning Your Environment [2:40] Light, Healing, Relaxation [13:27] Closing [19:33] Subscribe to our podcast.  
Find out more at https://networks-healing-circle.pinecast.co
This podcast is powered by Pinecast.