Ep.7 – Finding Your Fireworks
November 5, 2021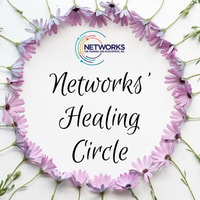 Episode 4:07: Finding Your Fireworks
Recording Date: July 5, 2021 Transcript: Download available here - https://bit.ly/3BOWSwT Keywords: fireworks, July 4th, celebrating independence, celebrating freedom, whose freedom, what is Independence Day, Episode summary introduction: A look at the July 4th celebration, and the differing perspective of this holiday depending on from whose perspective you are looking. Learning to celebrate who we truly are. Topical Index: Introduction [00:18] Celebration of freedom [03:29] Childhood memories [05:20] Celebration not shared by all [08:45] Native Hawaiian perspective [09:38] Whose independence? [11:06] Veteran's perspective [14:00] Women's perspective [15:38] What are we celebrating [16:17] Closing [18:32] Subscribe to our podcast.  
Find out more at https://networks-healing-circle.pinecast.co
This podcast is powered by Pinecast.