Ep.5 – Breathe...
Jeremy Helps Us Breathe
November 5, 2021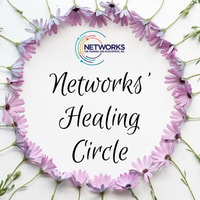 Episode 4:5 - Breathe…
Subtitle: Jeremy Helps Us Breathe…  Recording Date: May 3, 2021 Transcript: Download available here: https://bit.ly/3BN7JHt Keywords: breathing, mindfulness, relaxation, acceptance, gratitude, acupuncture Episode summary introduction: Jeremy invites listeners to participate in breathing exercises centered around mindfulness and acceptance. Topical Index: Introduction [0:23] Don't get stuck [2:41] Breathwork [4:24] Acupressure and Nei Guan [12:08] Closing [17:39] Subscribe to our podcast.
Find out more at https://networks-healing-circle.pinecast.co
This podcast is powered by Pinecast.