Ep.10 – S3 Ep10: As the Maui Ocean Washes Over Us...
July 21, 2020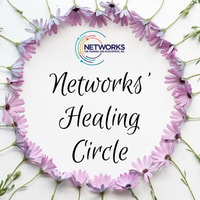 S3E10: As the Maui Ocean Washes Over Us…
Recording Date:
July 6, 2020
Transcript:
Download available here: https://bit.ly/32Sz8u7
Keywords: the beach and ocean, living in Hawaii, dreaming, achieving dreams, realizing dreams, the future, change, the beach, the ocean
Episode summary: Rosa McAllister share the dream and vision she and her husband had for being in Hawaii. Rosa challenges us to dream and believe in the futures we want for ourselves, while sharing how she and Mike made their dream a reality. Rosa also shares her wish for the future.
Topical Index:
Introduction [00:00]
At the Beach [01:01]
We All Can Dream [05:04]
Believing and Dreaming [05:31]
Realizing My Dream of Being in Hawaii [06:05]
Looking Toward the Future [10:45]
A Wish For Your Future [13:46]
Subscribe to our podcast
Find out more at https://networks-healing-circle.pinecast.co
This podcast is powered by Pinecast.