Ep.8 – Balancing the Feminine - Masculine - 10/1/2018
April 6, 2020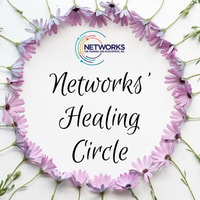 Episode 8: Balancing the Feminine-Masculine
Recording Date:
October 1, 2018
Transcript:
Download available here: https://bit.ly/39MSujS
Keywords: Femininity, Masculinity, Balance, Adi Shakti, Chant, Self-Care, Deep Breathing, Chant
Episode summary: This episode discusses the chaotic energies and imbalances caused by events leading up to October 2018. Listen to the Adi Shakti meditation to help balance the feminine and masculine within all of us. (Recorded October 2018)
Topical Index:
_Subscribe to my podcast _
Find out more at https://networks-healing-circle.pinecast.co
This podcast is powered by Pinecast.