Ep.7 – Yoga Nidra - 7/1/2019
April 20, 2020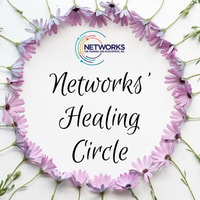 Season 2, Episode 7: Yoga Nidra
Recording Date:
July 1 2019
Transcript:
Download available here: https://bit.ly/34QMy8E
Keywords: Yoga Nidra, Yoga, Meditation, Visualization, Consciousness, Sleep, Deep Breathing,
Episode summary: In this episode, listeners are invited to participate in a virtual Yoga Nidra practice. Yoga Nidra is intended to induce total physical, mental, emotional relaxation.
Topical Index: - Introduction [00:09] - Yoga Nidra definition [1:14] - Benefits of Yoga Nidra [2:45] - Meditation [3:49] - Yoga Nidra practice [7:18] - Closing [25:58]
_Subscribe to our podcast _
Find out more at https://networks-healing-circle.pinecast.co
This podcast is powered by Pinecast.