S6:E3 – March's Many Celebrations
July 24, 2023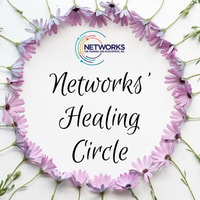 March's Many Celebrations
Recording Date: March 6, 2023
Transcripts: Download transcript HERE.
Keywords: celebrations, Lenten Moon, Worm Moon, Spring equinox, Healing Circle, Jen Williams, meditation, guided imagery,
Summary: Jen Williams leads this month's healing circle, reflecting on the numerous celebrations that occur during this month, including the Lenten Moon, Spring Equinox, and more. Jen leads us in an exercise of guided imagery and relaxation.
Topical index:
Introduction [00:00]
the celebrations of March [00:41]
Nature's celebrations [01:19]
Guided imagery exercise [02:18]
Planting [05:46]
Groth [07:55]
Cultivating and pruning [08:30]
Closing [17:27]
Subscribe to our podcast
Find out more at https://networks-healing-circle.pinecast.co
This podcast is powered by Pinecast.