Ep.3 – S3 Ep3: Breathing Through Challenging Times
April 20, 2020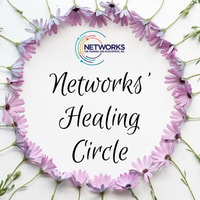 Season 3 - Episode 3: Breathing Through Our Challenging Times – 3/16/2020
Recording Date:
March 16, 2020
Transcript:
Download available here: https://bit.ly/3b1HqRo
Keywords: Facing Fear, Coping during challenging times, coping, fear, Love Serve Community, Dr. Lindsay Jernigan, Fr. Michael Graham, S.J., Prayer for Uncertain Times, The Choice for Love, breathing exercises, healing circle, Networks' healing circle
Episode summary: In this episode, we share our plan to increase the frequency of our Healing Circle calls in response to the fear and uncertainty we see around us during Covid-19. In this episode Rosa shares five readings / meditations that she is finding helpful during these challenging times.
Topical Index:
Subscribe to our podcast
Find out more at https://networks-healing-circle.pinecast.co
This podcast is powered by Pinecast.